CEO Elon Musk has been promising the mass market price tag since the firm first unveiled the Model 3 back in 2016, but has struggled to hit that goal in the time since.
Tesla will unveil its Model Y crossover SUV on March 14th during an event at the company's design studio in Los Angeles, CEO Elon Musk announced Sunday. The new electric car will be Tesla's fifth since the company was founded in 2003.

A man driving a Tesla Model 3 in Delray Beach, Florida was killed in a collision with another vehicle early Friday that has prompted investigations by the National Transportation Safety Board and the National Highway Traffic Safety Administration.
The fault affects more than 250,000 cars in the UK – 1.6million worldwide – and can cause flammable coolant to leak on to the burning hot exhaust system near the engine, potentially triggering a fire.
Today's news of the death of actor Luke Perry had me thinking a bit about what was, undoubtedly, his breakout role. As Dylan McKay in "Beverly Hills, 90210" Mr. Perry was projected into literally millions of living rooms each week, for 199 episodes, becoming a 1990s teen idol. His character drove the totally cool and…

Remember when all of us idiots thought the Porsche 918, Ferrari LaFerrari and McLaren P1 were at a level that would've been incomprehensible just a few decades before? That was cute. The Pininfarina Battista, the Italian design firm's first-ever branded car, is going to be a 1,900 horsepower electric supercar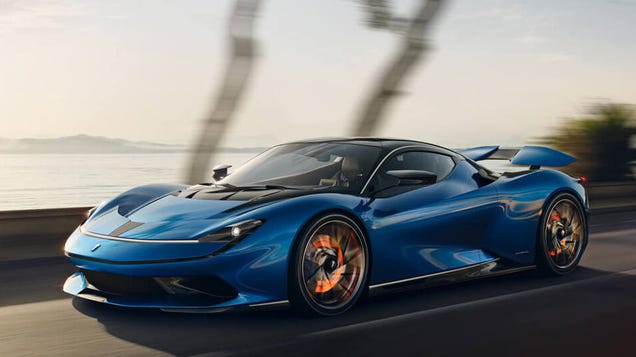 The owner of a 1969 Ford Mustang Mach 1 Cobra Jet he's auctioning online credits undercoating for the surprisingly rust-free state of the Washington-based car that he's had sitting in storage for 38 years.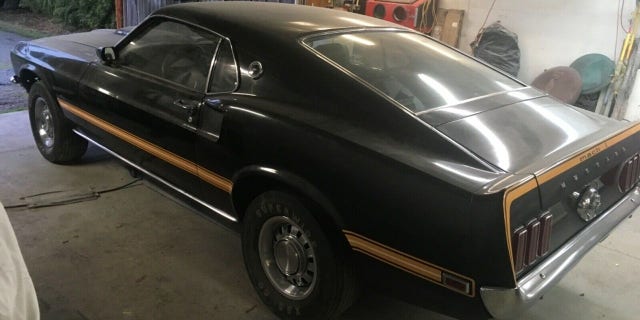 Few automakers have staked the reputation of their brands on safety quite the way Volvo has. Several years ago, Volvo's President Håkan Samuelsson announced that the company was enacting a plan called Vision 2020—building cars so safe that by 2020 no one is killed or seriously injured in a new Volvo. On Monday, the company revealed the latest part of this plan. From next year, all new Volvos (beginning with the 2021 model year) will be limited to 112mph (180km/h).
Who wants their dumb cars after that.
Jerry Seinfeld Sues Classic Car Dealer Over Porsche Certification
Jerry Seinfeld is going after the classic car dealer that sold him what they claimed was a rare Porsche, because he thinks the car's certification wasn't legit … this according to a new lawsuit. In the suit, obtained by TMZ,
Jason Stiber was pulled over and ticketed for distracted driving last April for using a handheld phone behind the wheel, but he claimed it was a case of mistaken identity and that what he was actually holding was a hash brown.
Tesla is splitting its self-driving function into two tiers — Autopilot and Full Self-Driving Capability — and charging a few thousand extra dollars for Navigate on Autopilot, Autopark, Summon and other features coming out later this year.
That was my car for 3 years then I sold it for the same as what I bought it for. haha.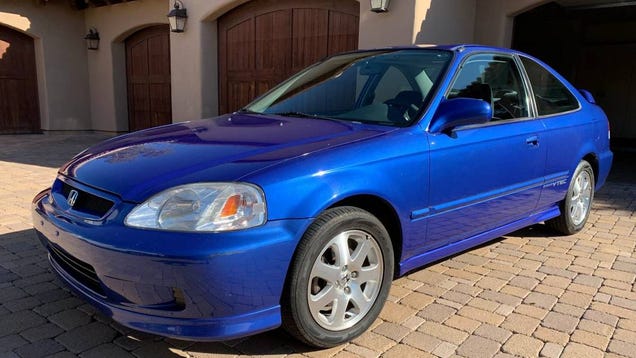 Officials in Wisconsin released video footage of a massive deadly pileup involving 131 cars believed to be "the largest traffic crash in the state's history."
Tesla finally announced the long-awaited (and long-promised) 
$35,000 base version of the Model 3 on Thursday
, but the company also dramatically reduced the starting price of its other cars, the Models S and X. Each version of those cars now costs between $12,000 to $18,000 less than they did earlier this week.
The £270,000 Lamborghini Huracan Performante supercar was photographed in a ditch in Enfield, north London just a short distance from Tottenham Hotspur's training ground.